Current Projects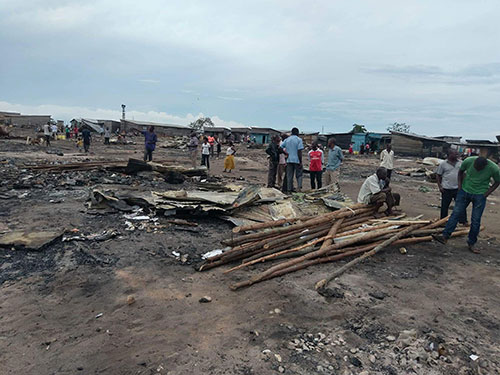 Kimi Island Fire Relief Fund
On October 15th, 2017 Kimi Island, a fishing community neighboring Ngamba Island Chimpanzee Sanctuary was completely devastated by a massive fire that swept across the island. Two people died and over 200 more were injured. More than 4,700 residents are now homeless and without the most basic essentials.
This tragic fire did not in any way, effect the Ngamba Island Chimpanzee Sanctuary. The chimps and staff are 100% safe and the sanctuary is operating as usual.
The Red Cross and UNHCR have provided a couple of large tents and porridge but the community is in desperate need of fuel, water, pots & pans, blankets and food. 
CLICK HERE
to learn more or donate now.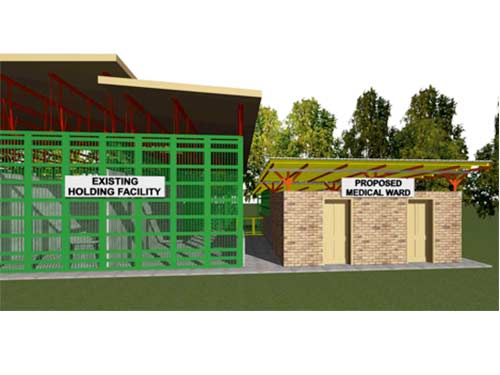 New Medical Ward on Ngamba Island
In October 2016, Friends of Chimps supported the Ngamba Island Chimpanzee Sanctuary during the annual, one-day fundraising event, #GreatApesGivingDay. Over $25,000 was raised to fund the construction of a new veterinary medical ward. Construction has started on the building but we are still raising funds for medical equipment and a solar power system to support the new building.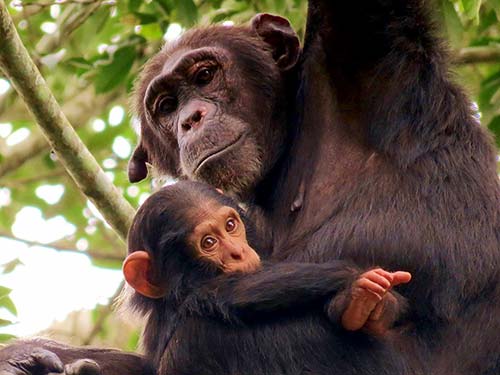 Bulindi Chimpanzee & Community Project
The forests of the Budongo-Bugoma Corridor in western Uganda are home to a number of wild chimpanzee communities under long-term study by researchers. Since 2006, more than 80% of their habitat has been cleared for lumber and agricultural use, greatly threatening their survival. Since the end of 2016, we've raised nearly $8,000 via Crowdrise to support the expansion of this successful, grassroots project. Read the full story
HERE
.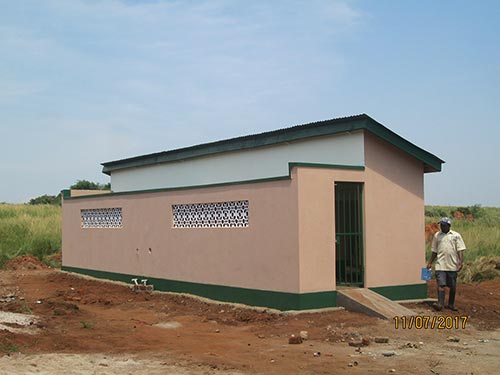 The Myende Hygiene Project
Friends of Chimps responded to an urgent need for a toilet and shower facility on Myende, a fishing community on nearby Koome Island. The community has benefitted from installation in recent years of a water filtration system, but still had no access to working toilets and showers. Friends of Chimps partnered with Born Free-UK, Chimpanzee Trust, and the Myende community to construct a block of 5 toilets and 2 shower areas. What does this have to do with chimpanzees you ask? The people of Myende were originally living on Ngamba Island 20 years ago and voluntarily agreed to move to the neighboring island so Ngamba could become a dedicated chimpanzee sanctuary. Since then, the Chimpanzee Trust has maintained a close relationship with this community and provides community development support whenever possible.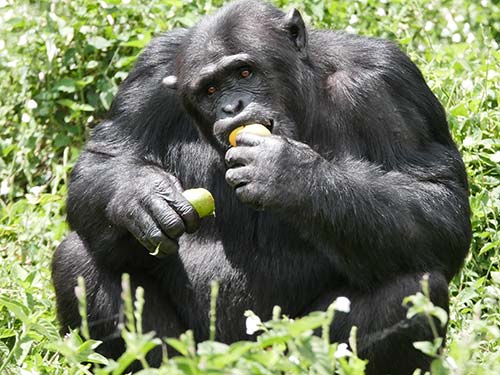 Virtual Grocery Cart
Feeding the 49 chimps at Ngamba Island is an expensive and permanent need. Can you believe they eat nearly 1,500 pounds of carrots every year?! Thanks to a generous, multi-year grant from the Arcus Foundation, we were able to launch a virtual grocery cart where you can choose from 9 different fruits and vegetables to 'send' to the chimps. Shopping for groceries has never been this much fun! Check it out & send the chimps your favorite snack
HERE
.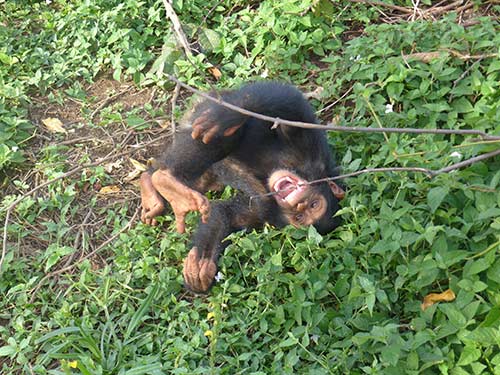 Adopt a Chimp
Many of you know we launched our 'Adopt a Chimp' feature at the end of 2016, but this year we've now made it possible for you to foster any of the 49 chimps living at the Ngamba Sanctuary! And, thanks to
Catchafire.org
, we've got a brand new design for our digital adoption kits! If you want to see how awesome it is,
adopt a chimp today
!